REVIEW
Lenovo's ThinkReality A3 AR glasses
By Immersiv • 15th March 2023 • 3 min
Early 2021, Qualcomm introduced a new reference design for augmented reality glasses. Called the XR1 Smart Viewer, the system was meant to be lightweight and easy to wear with a "sunglasses" look. Lenovo immediately adopted the design for its ThinkReality A3 glasses and announced a release in mid-2021, following up on Lenovo's A6 business-focused headset from 2019.

Qualcomm takes Lenovo back in the AR glasses race
In August 2021, Lenovo unveiled the first look & tech specs of its new AR Glasses, and the worldwide launch of the PC edition happened in December 2021.
Qualcomm has spent the last years pushing for AR glasses adoption, which it thinks could stimulate the nascent 5G cellular market by popularizing high-bandwidth mixed-reality apps.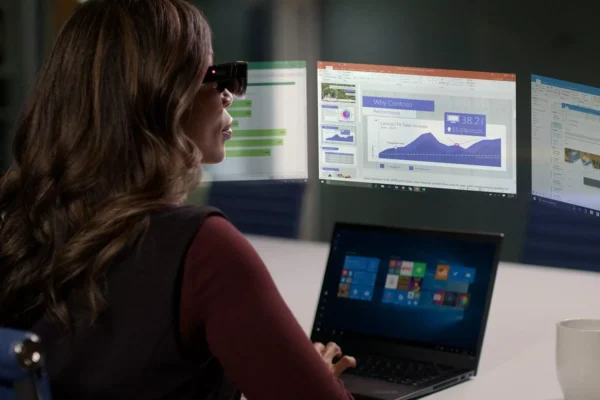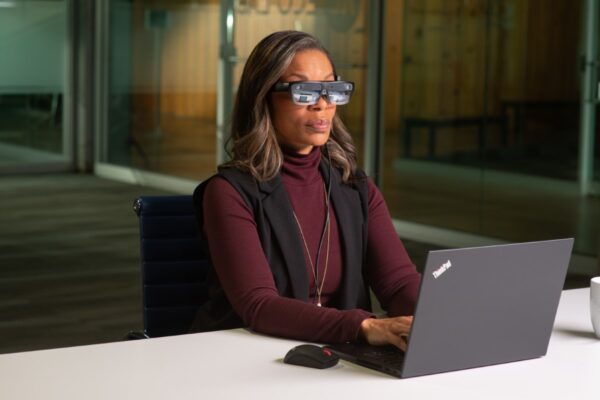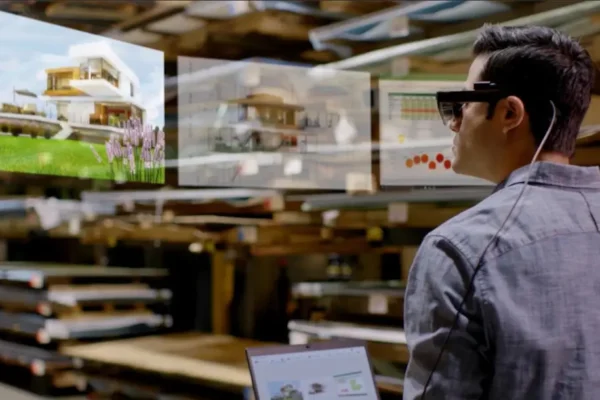 Lenovo ThinkReality A3 augmented reality glasses, presented during the CES 2021
Technical specifications
Weight
130g with headstrap
Passethrough
Native passthrough
Resolution
1920x1080 per-eye
Audio Input
3 noise-cancelling microphones
Audio Output
Stereo speakers
Compatibility
The Lenovo ThinkReality A3 can only be used with a very small range of Lenovo & Motorola products (Lenovo ThinkPad P1, P15, P17, P53, P73, Motorola Moto G100 & Motorola Edge+)
Editions
ThinkReality A3 PC Edition (1706€) & ThinkReality A3 Industrial Edition (not available for the retail)
On November 2021, Qualcomm and Lenovo announced a new augmented reality partnership to expand the developer ecosystem. By combining the Snapdragon Spaces XR Developer Platform and the ThinkReality A3 smart glasses, their goal was to facilitate the development of AR apps on Lenovo's newest AR glasses.
"Snapdragon Spaces is designed to support the democratization of XR by taking a horizontal, open channel approach so developers can rapidly bring their ideas to life and reach a wide range of end users," said Hugo Swart, vice president and general manager of XR, Qualcomm Technologies, Inc. in a press release.
Let's ask our devs what they think about it
After working with these newcomers in the AR glasses market for a while now, we've asked our dev what they thought about the glasses and the platform. 
Get ready for Immersiv's review!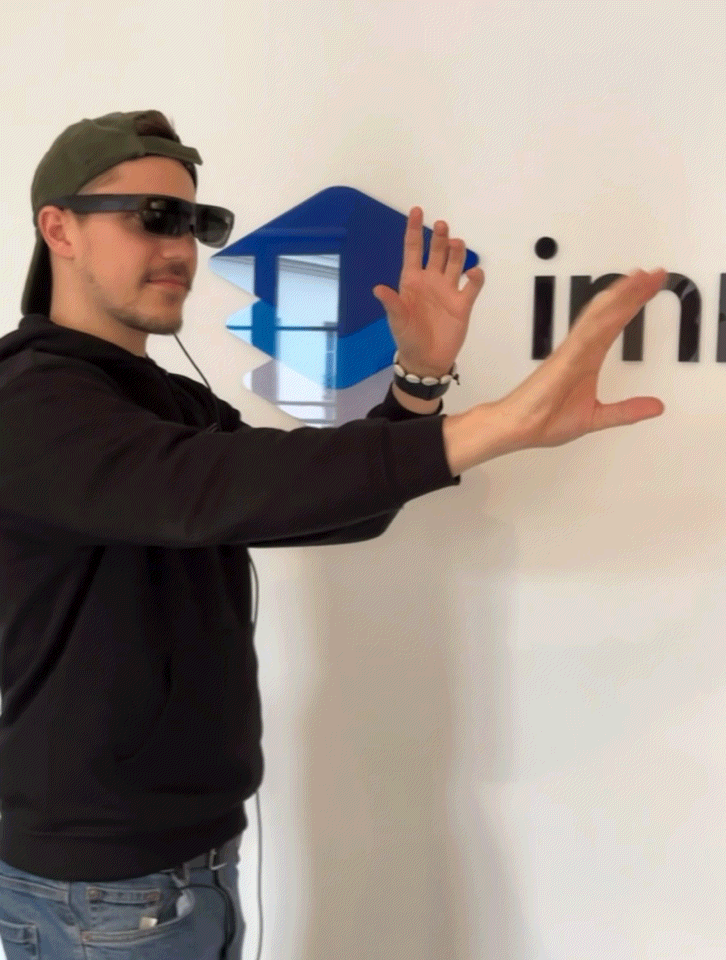 "The hand-tracking module is particularly smooth and offers many possibilities in terms of interactions with the AR elements. The visual quality of the glasses is great.

The surface detection tech of the framework is doing a very good job identifying flat surfaces (even walls).

On the downside, these glasses only work with specific Motorola devices, which might be a bit restrictive for consumers.

In terms of interaction with the interface, you have three possibilities: using the hand-tracking module, using your look or using your phone as a remote control.

While the eye tracking system might seem like a fun thing to experiment with at first, the limit is that this way of interaction with the AR elements interferes with your vision and you might end up "clicking" involuntarily. But, if you want to experiment with augmented art, explore with historical walks or AR guided museum tours, or even AR games, then this is definitely something your have to look into!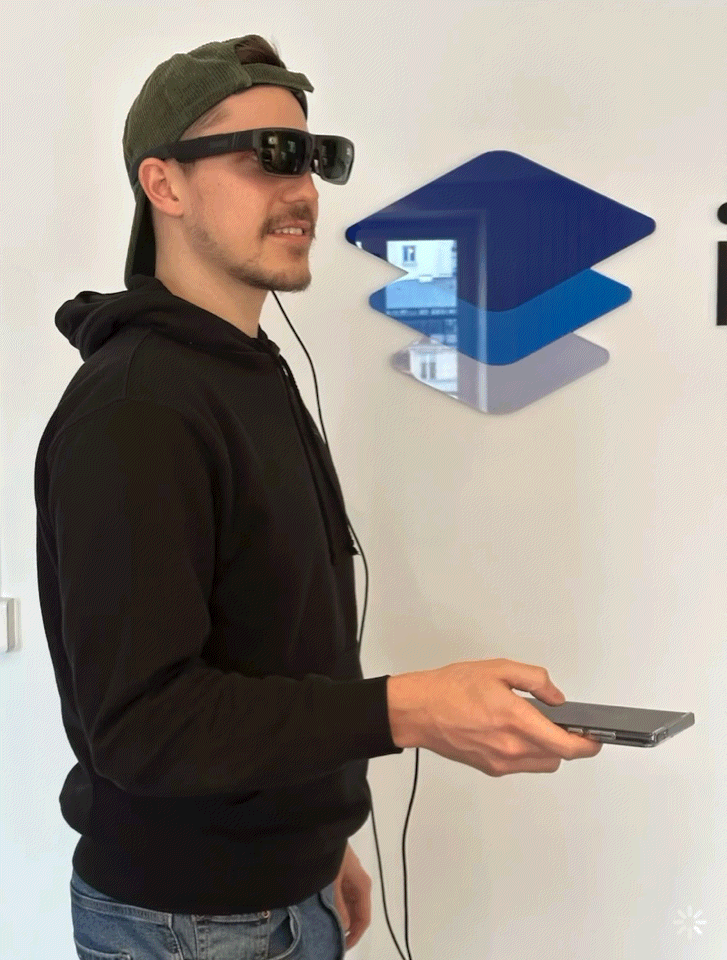 "As with almost every AR glasses today, some overheating of the phone & the glasses might occur with extended use. But a lot of the initial problems have been solved with Qualcomm's updates.

We think there still might be some work to do around the management of the phone interface inside the glasses, but updates are still arriving and we trust that it's the kind of issue that will be addressed soon!

Overall, the tech is good: we were able to quite easily transpose all the features of our ARISE. Snapdragon Spaces kept its promise of creating a dev-friendly platform that is relatively modular and respects the standard of AR dev in glasses.

From an outside design and comfort perspective, well the look is a matter of personal opinion! The glasses are not so heavy and quite comfortable to wear during the time of your AR experience. And something important: they present a good grip to prevent them from falling. The vision area, which is a bit smaller than on the NReal AR glasses, allows a good focus on the experience.

Imersiv's Dev Lab
A whole field of possibilities oppening
Like our devs just said, the hands and eyes tracking modules, associated with the great built-in surface recognition program are offering a lot of fun possibilities to play with. Recently, in association with Deutsche Telekom, we developed during the FIFA World Cup 22 the first augmented TV experience on the Lenovo ThinkReality A3 glasses. 
Our solution ARISE for broadcasters allows sports fans to live one of-a-kind at-home AR experience. Picture it: you are sitting in your living room, and the game is about to start. You turn on the TV, put on your AR glasses, and suddenly, a mini-pitch pops up on your coffee table! The lineup of the game that is about to begin allows you to see the players in AR on the mini-pitch, and check out their personal season stats by clicking on them. 
Kick-off is on. On the mini-pitch, the action is automatically synced with your TV feed thanks to our sound recognition system. Therefore, you've got two points of view to enjoy your game: your TV screen, and your personal AR mini-pitch on your coffee table!
Throughout the game, you're free to interact with the layers on the mini-pitch to access live stats and live info such as heatmaps, shot maps, defending lines… Your understanding of the game is deepened by live info such as ball speed, and opportunities. You can even replay key actions of the game such as goals on your mini-pitch!
The flexibility of our solution and the modularity of Snapdragon Spaces allowed us to easily take ARISE to the Lenovo ThinkReality A3 glasses. We truly believe that the future of TV will be augmented. Augmented reality glasses are the ultimate AR experience. AR and XR glasses are coming strong to the consumer market, and in a few years from now every home will be equipped with such devices. Thanks to great partners like Deutsche Telekom, we can prepare today for the TV experience of tomorrow, and show the industry the way.