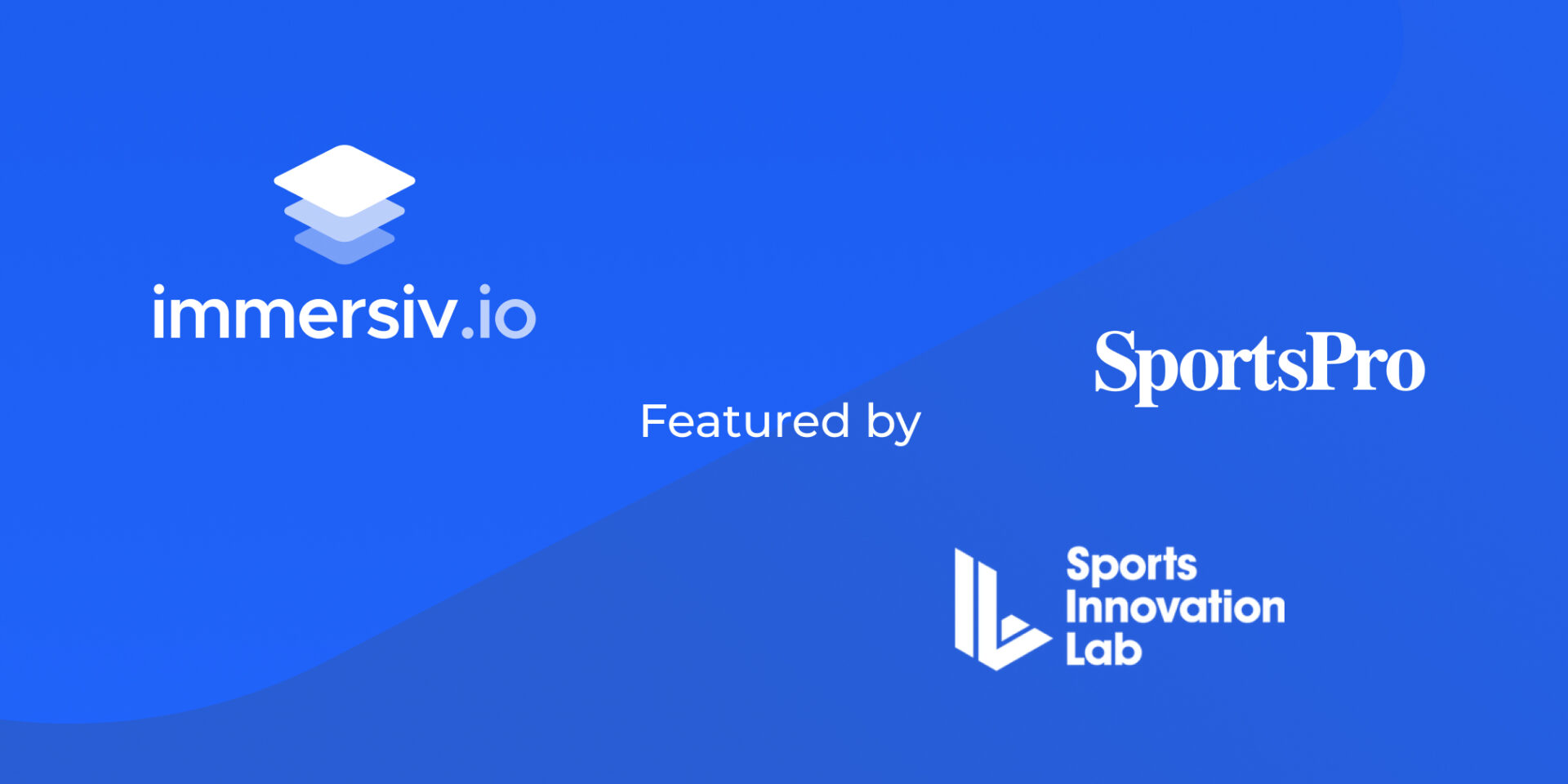 Immersiv.io has recently had the chance to be highlighted by two major media/firms in the sports field, and has been considered as a major tech innovation provider for sports brands to follow in the coming years. Our team is thrilled to see that our motto "revolutionizing the fan experience with AR" has been already adopted by the sports industry.
Considered as the idea to invest in now by SportsPro…

In February 2021, SportsPro media has presented its second annual pick of 20 emerging sports tech startups to invest in now, offering the best of tech and early-stage companies with revolutionary products and solutions that every investor should know. This year, our company has the huge surprise to be listed among this top 20, and to be featured in the latest SportsPro issue 112 Spheres of Influences.
This cohort was built by gathering the opinions and predictions of investors, advisors, executives and analysts from across the sports tech ecosystem about top trends to watch in the sector for 2021. We are very honored to be featured on this list with such amazing companies like RunMotion Coach (another Frenchy!), Track160 or GreenPark.
It's a huge reward for our team which is increasing efforts months by months to push the boundaries of augmented reality technologies in the sports field. The company will continue to do its best to create never-seen-before experiences that help sports media to engage their fans differently. 
These trends around sports tech will also be discussed during an interesting conference at the end of the week and organized by SportsPro media, the 17 of February. 
… And the company to watch by the Sports Innovation Lab

As good news never comes alone, we've also been featured in a recent report launched by the Sports Innovation Lab, one of the most interesting research lab around the future of sports (with their report The Fluid Fan is here, or The Future of Watching Sport).
The recent report, The Future, in your hand made in collaboration with FIFA, highlights the innovation opportunities on the road to 2026, with many technological trends around smart venues and fan experience, especially on smartphones. Immersiv.io had the chance to be listed as one of the companies to watch for augmented reality integrations, on behalf of companies like Apple, Verizon or T-Mobile.
It has been stated in the report that, based on new consumption patterns, fans will crave for the next generation of virtually connected, immersive and interactive experiences, which technologies such as augmented reality, virtual reality, live statistics and social integrations will offer on smartphones, and very soon, on AR glasses.
At Immersiv.io, we are convinced that the future of sports will be interactive and immersive, and we already rely on augmented reality to create new types of content for fans. ARISE offers them the possibility to focus on sports data on-demand, and to create their own show with interactive AR visualization simply by using their smartphones.
Being recognized by the Sports Innovation Lab & SportsPro shows that 2021 will be a great year to reinvent the fan experience, and we're looking forward to being a part of it!