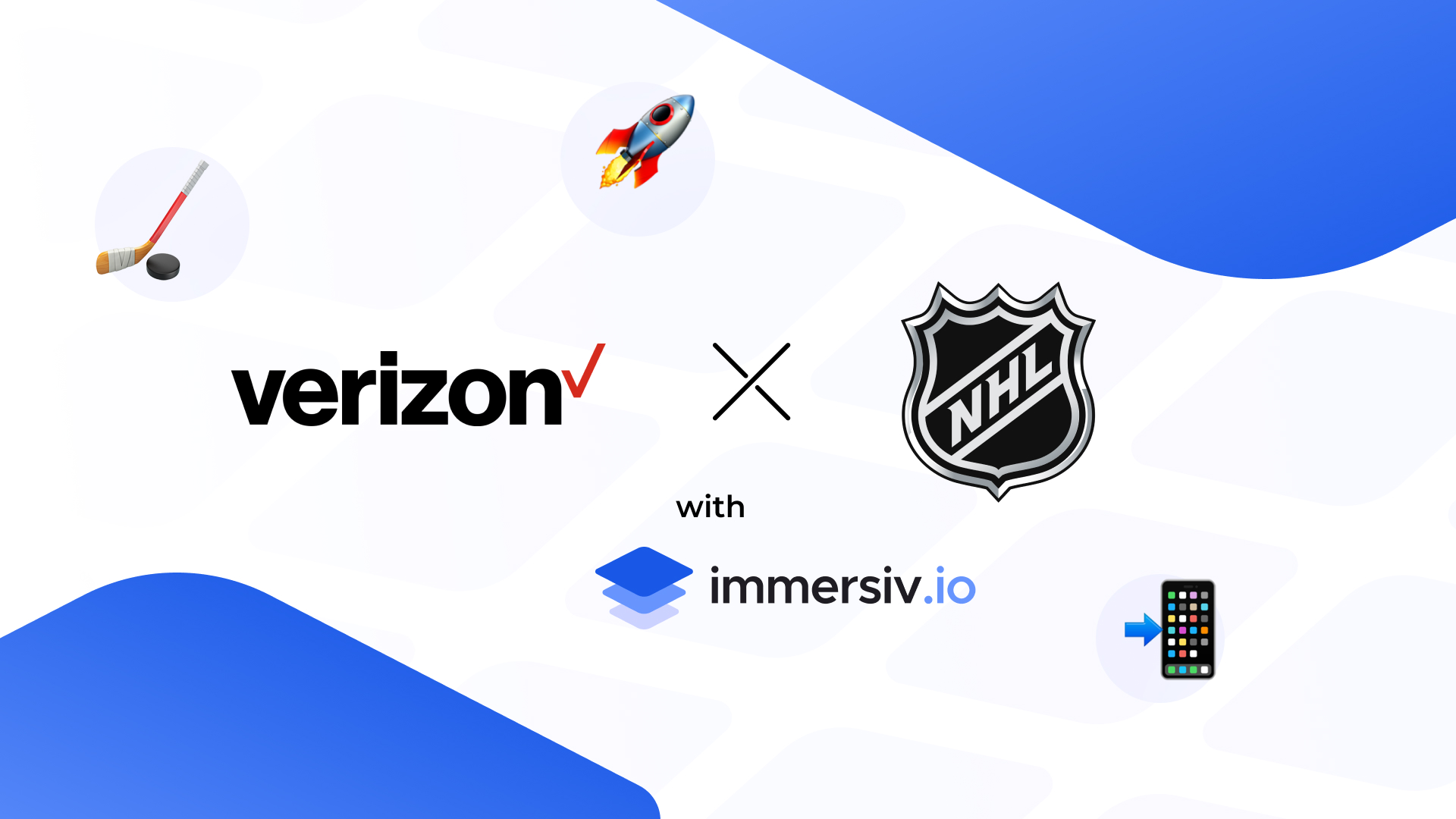 Immersiv.io is very proud to have been selected as the service provider for the 5G and MEC trial of Verizon at the Prudential Center, through a partnership with the NHL. Our white label solution, ARISE stadium, has been tested during a New Jersey Devils game of the professional ice hockey regular season, to provide hockey fans the most innovative augmented reality app during a live game.
ARISE for hockey fans in venues: Designing he future of the fan experience

With ARISE, users just have to move around their smartphone over the pitch to get instant statistics and detailed performance visualizations in augmented reality, depending on what's happening during the game and then focusing on the players' performances.

For instance, by pointing a 5G device on the ice and clicking on a player, it was possible to display its attacking and defending heatmaps with shots and takeaways areas, as much as its instant speed. Users could also access its player page to get different statistics evolving live and to compare it to seasonal statistics.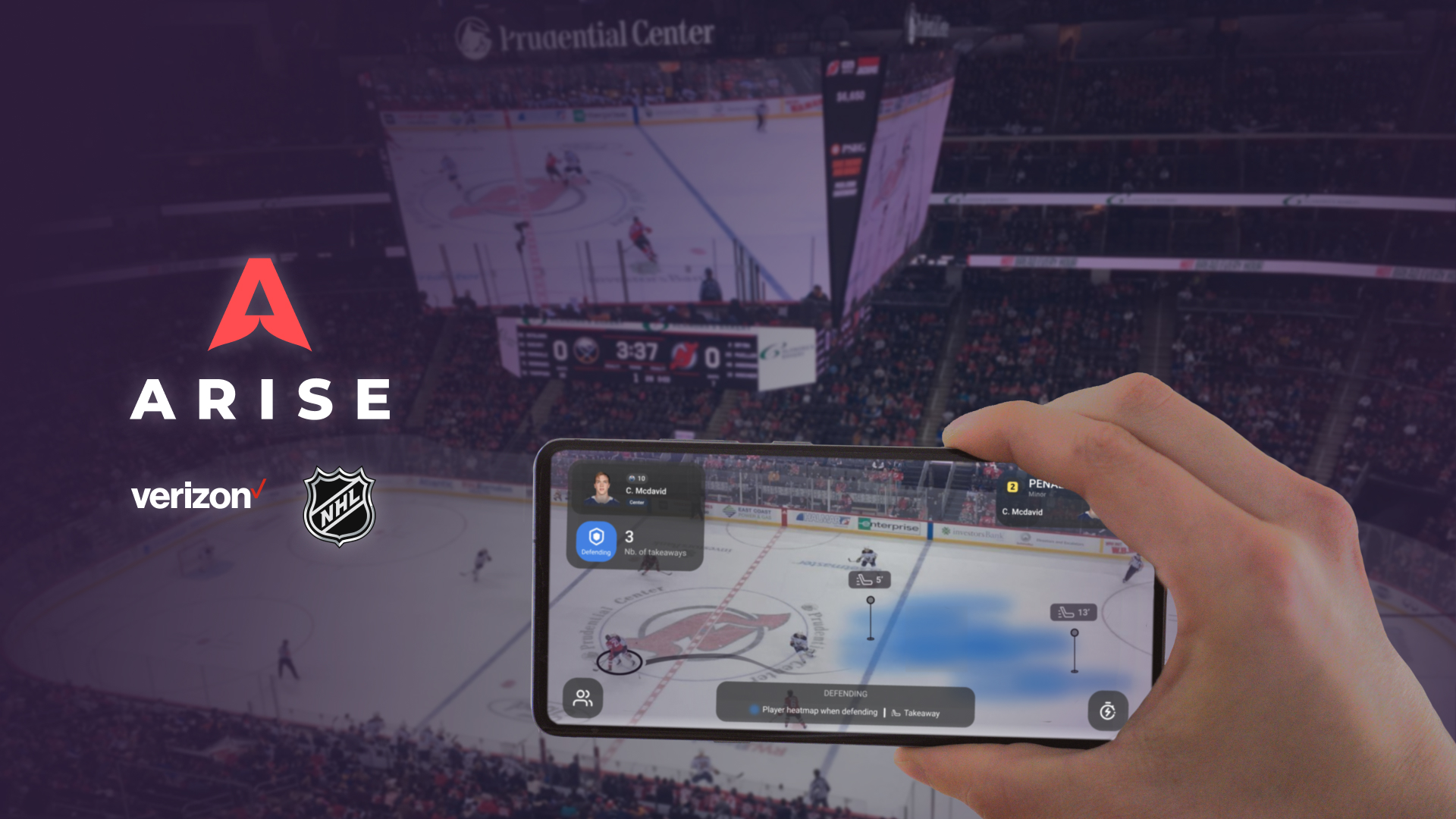 Collaborating on the future of sports venues with 5G and AR
Through this experience, Verizon wanted to showcase the future uses of 5G & MEC enabled arenas, with higher bandwidth and connectivity, allowing digital solutions like ARISE to be at the center of the fan experience for thousands of fans during live games. 
It's a huge opportunity for sports teams and leagues to offer immersive experiences for their fans when they'll come back to sports venues. ARISE coupled with Verizon's connectivity has permitted to let users to display real-time statistics over the ice and to interact with player's and AR visualizations to better catch the game. It will offer every fan the chance to personalize their own viewing experience and to display freely with hundreds of real-time data.
With 5G Edge, users saw a roughly 35% improvement in end-to-end latency meaning stats could be viewed instantaneously with no staggering or lag and stats were updated in real-time as the game progressed.
5G will be a game-changer in the years to come, giving fans the ability to interact with players and teams differently and to get access to new types of content such as live stats, 3D assets representing their favorite players or multiple camera angles, to create their own experience.
After showcasing the solution ARISE in European stadiums, Immersiv.io is ready to participate in the reopening of sports arenas all around the world, and especially in the U.S by working with amazing partners such as NHL, Verizon, and many more soon!