How the Sports Industry converted to Esports during the COVID-19 Crisis
20/04/2020
How the Sports Industry converted to Esports during the COVID-19 Crisis
20/04/2020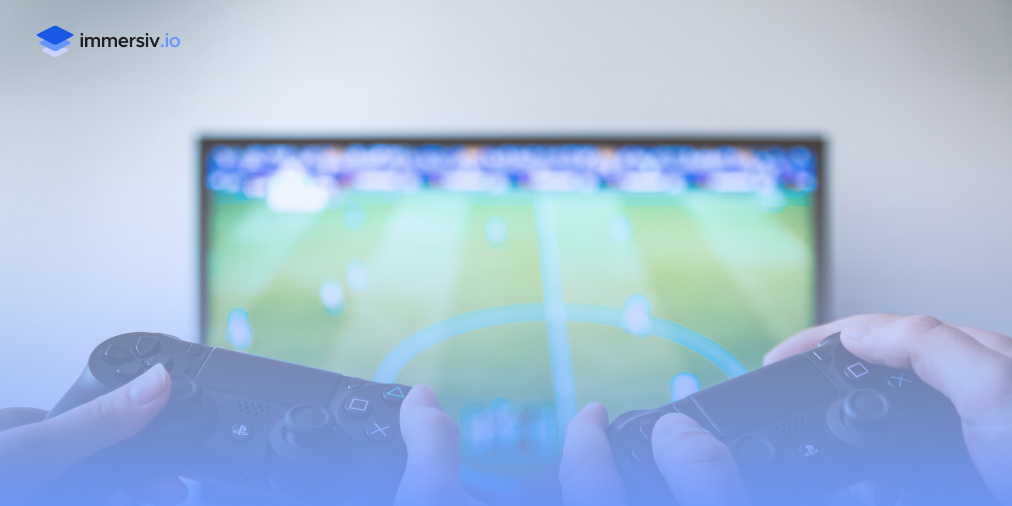 The beginning of 2020, in addition to putting the world into a historical situation, is a real challenge for the sports industry. How the teams and leagues could interact with their fans when everybody is confined, and every physical event banned? Digital solutions are the only response (with, for example, AR experiences around the broadcast), and in a matter of sport, we can observe that all the spotlights are placed on eSports since the beginning of the COVID-19 crisis. A new way for sports leagues to interact with their fans, but also a brand-new way to entertain & unite communities around a passion.
An unavoidable cooperation between sports and gaming industries

The entire sports industry, including bettors and broadcasters, are turning more to these virtual events. Traditionally, before the COVID-19 crisis, the first esports globally were League of Legends, Overwatch, Counter-Strike and Dota 2. If you know a little bit about the gaming industry, you will notice that those "sports'" are purely shooting and online arena games, not related to the traditional sports industry.
Until today, eSports was a completely new sports area, with its own games, rules and codes. But as traditional sports leagues are now turning to virtual games and takings them seriously, for sure it will help bridge the gap between traditional sports & eSports, which until now has lacked recognition. In recent years, with the technological improvements made by developers such as EA Sports or 2K Sports, sports games have become more realistic, a statement which also pushes the leagues to take them seriously.
When sports competitions became virtual all over the world

For example, the NASCAR competition turned into virtual races, and with real drivers racing virtually, teams are still providing value to sponsors and partners. The eNASCAR iRacing Pro Invitational Series has drawn large audiences on TV and converted new fans, habitually used to real competitions. Since the end of March 2020, the leading broadcaster FOX Sports decided to cover and live stream every race of the eNASCAR season, which has already gathered about one million people.
The Formula 1, also forced to cancel some races, decided to launch an F1 eSports Virtual Grand Prix. The competition, that brings together several F1 drivers directly on the PC version of F1 2019, has accumulated 1 700 000 views on the Youtube live stream.
On the basketball side, you can also see some NBA players facing each other on NBA 2K20, with the games broadcast on the world's leading streaming platform, Twitch. Quite naturally, the Phoenix Suns real-life team also decided to continue its season virtually.
Moreover, the NBA is planning a players-only NBA 2K tournament that is expected to feature some of the league's sharpest video gamers, such as Kevin Durant, and it will be broadcast on ESPN. Also, it's clearly a world premiere to see the official social media account of the NBA sharing the latest news and videos about the NBA 2K League, which is the official virtual tournament of 2K20 (also a sign that the sports industry really understands the potential of virtual events).
The soccer industry also adapts itself, and for instance, the German Bundesliga decided to launch a virtual tournament on FIFA 20, in which each team is composed of one professional player and one club employee.
In Europe, a British team has decided to create the FIFA Ultimate Quaran-Team international tournament involving 128 pro teams worldwide. Each team could choose a fan or professional player to represent them, and then stream the game with its own Twitch channel. 
A win-win development to come between sport and eSport after the crisis?

For now, this crisis constitutes a huge challenge for the sports industry which has to entertain only with digital tools. As we can see, the most innovative teams and leagues have already found new ways to interact with their audiences and stay connected to their fans during this tough time. More generally, during these few months, the newly emerging eSport market has won many points and has clearly gone from a new market to global entertainment. If many observers are convinced that this hype won't last when the championships resume, it's interesting to see these new partnerships between the gaming and sports industries, with probably new business models and sponsorships to come later.
Above all, this crisis shows that eSport will clearly become mainstream in the next few years. The traditional sports industry has a lot to learn from this new way of entertaining, with virtual competitions, huge social activations, and proximity between fans and players (especially with the younger fans). As this crisis breaks down barriers between virtual and physical sports, we can already imagine a future mixing virtual gaming elements and physical sports events, engaging fans further by letting them virtually interact with the game through augmented reality content for instance (see some examples of AR experiences in sports).
On the other hand, the eSport market has also things to learn from the traditional sports industry, the way you can create a thrilling show to impress your fans, and create memorable experiences for them. For example, eSports physical events can be frustrating as everything happens virtually and the fans only see the giant screens, missing some important information and the in-game atmosphere. In this area, the use of AR/VR and the traditional vision and experience of sports events will allow to create outstanding immersive experiences for eSports fans.