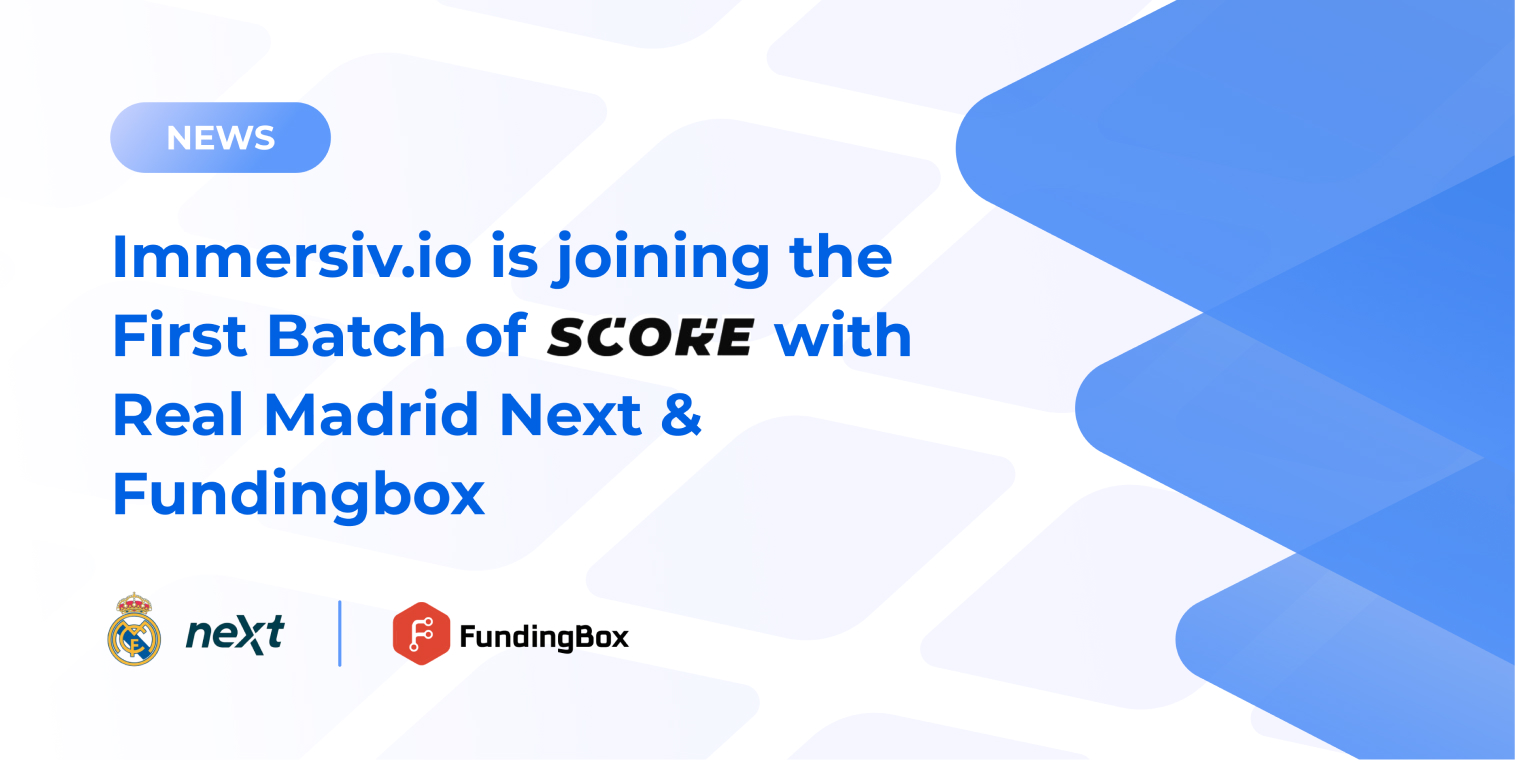 Entering June 2021, Immersiv.io's team is glad to share some great announcements with you. This news came after the success of the recent showcase lead by Verizon and the NHL, during which they've tested our solution ARISE stadium. Immersiv.io is definitely entering the U.S market, following this showcase and the AR project made for Barcode, the new energy drink launched by Mubarak Malik and supported by NBA stars Derrick Rose & Kyle Kuzma. Still, here is some great news in Europe too!
Immersiv.io joins the first batch of SCORE, the Sportstech Acceleration Program lead by Real Madrid Next & FundingBox

We are very pleased to announce that we've been selected to join SCORE 2020 Batch, the first batch of the new Sportstech Acceleration Program by Real Madrid Next and Fundingbox. We are very excited to join this new program with 10 other innovative startups, after been selected among 300 applicants.

We are joining the Audiovisual category in order to create experiences with immersive technologies that will change the way we reach the fans. It's a great opportunity for us to continue to innovate and reinvent the fan experience with Real Madrid Next teams, especially by using augmented reality technologies.
We are also very excited to collaborate with Real Madrid, which is a huge institution in the soccer field. By creating Real Madrid Next, the club wants to collaborate in the investigation and implementation of innovative ideas that facilitate the transformation of society through sport. This Sportstech Acceleration Program embodies the club's commitment to excellence in all its operational areas, and comes as a result of its desire to be at the forefront of the game on and off the pitch.
Immersiv.io finalist of the French "Trophées Sport & Management"

Another good news for our company: We are finalists of the French award by TPS Conseil, the "Trophées Sport & Management" in the startup category with 5 other incredible french startups! We're very glad to have been selected by a panel composed of every main French sports league (such as the French Football League, the French Basketball League, the French Tennis League etc…).
The results will be given at the end of September during a beautiful event to be held at the french national assembly. Stay tuned!