ARISE HOME
ARISE Home PoC with FC Bayern Basketball & SAP.io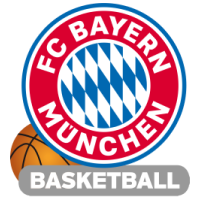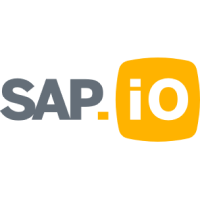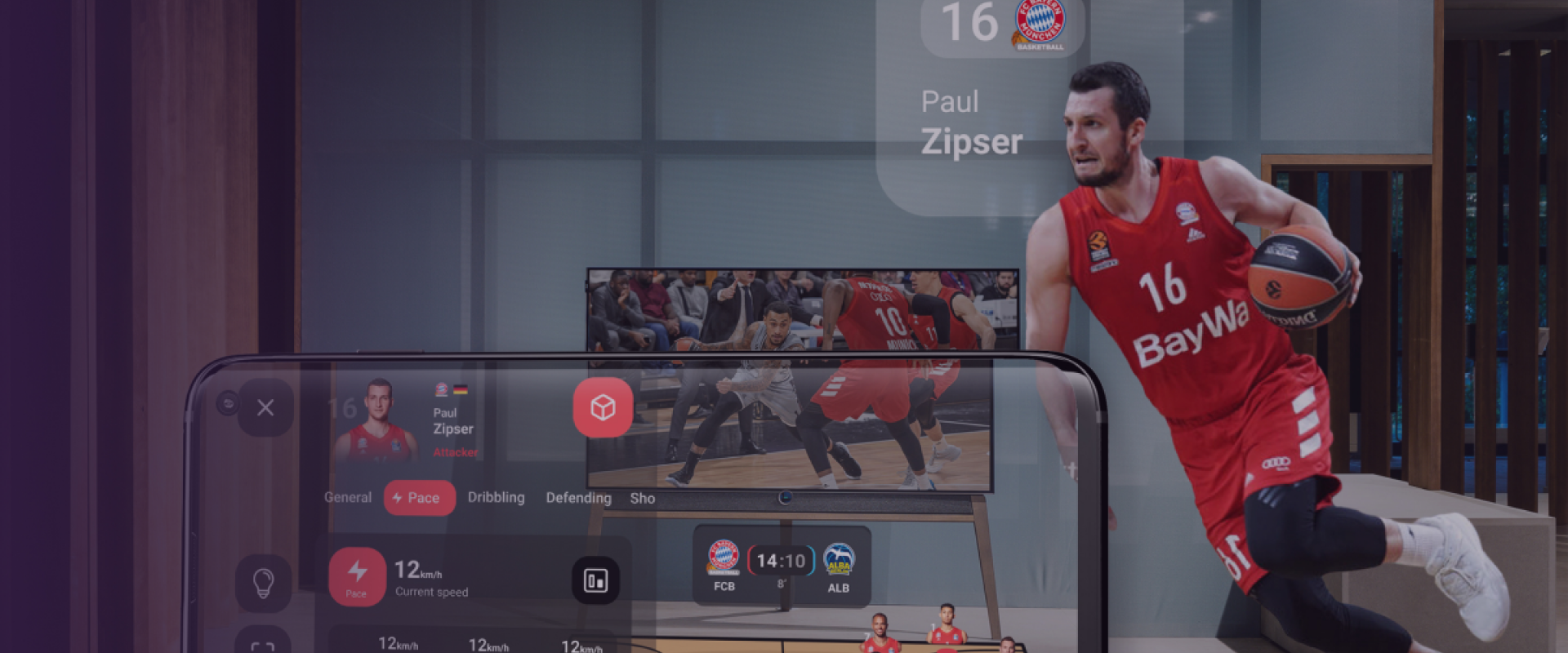 SAP.io
FC Bayern Munich Basketball
Context
During summer 2020, Immersiv.io has joined SAP.iO Foundry Munich's Fall 2020 special cohort around Fan Experience gathering the most promising startups working in the field of sports. This special cohort, in partnership with SAP's partners, Red Bull & FC Bayern Basketball, was the occasion to present the future of sporting events. Therefore, Immersiv.io had the chance to explore what could be the ultimate fan experience in the upcoming SAP Garden in Munich, which will be home to the ice hockey team EHC Red Bull Munich and basketball club FC Bayern Basketball.
Throughout the accelerator program, our team has closely worked and consulted with SAP, Red Bull and FC Bayern teams to improve our solutions, to iterate and test the market's needs, and to create the most extraordinary fan experience during sports events, using immersive technologies and especially, augmented reality.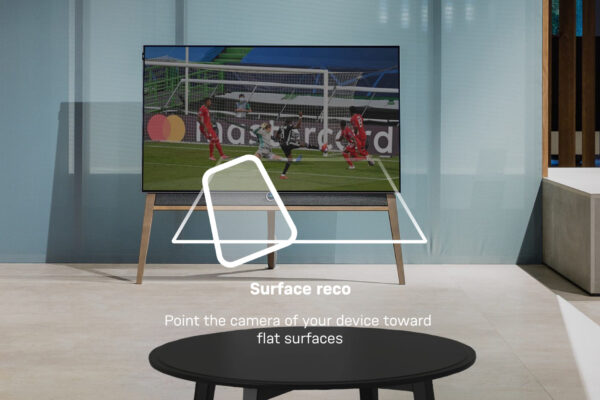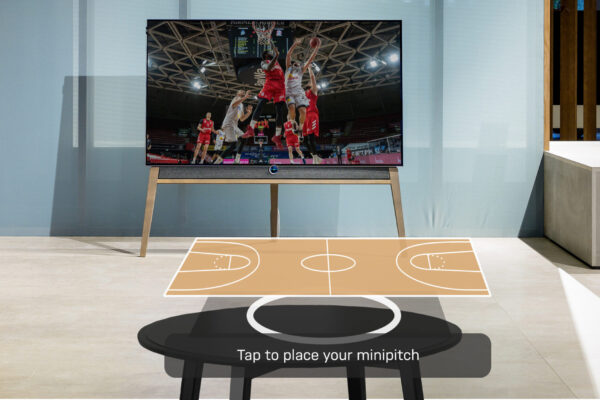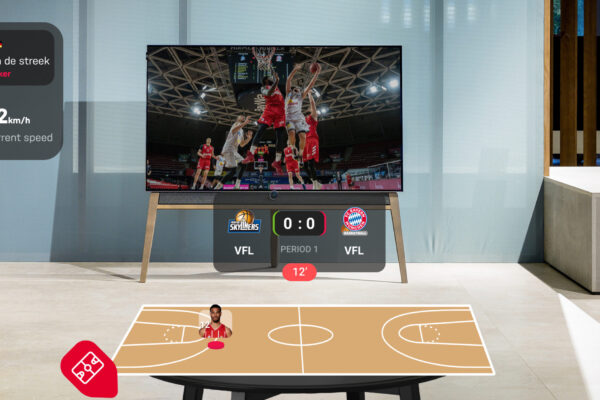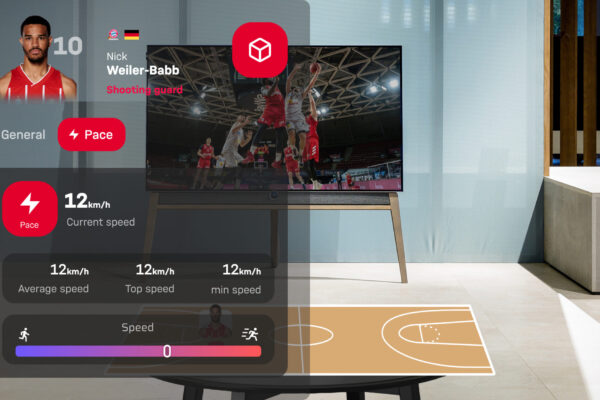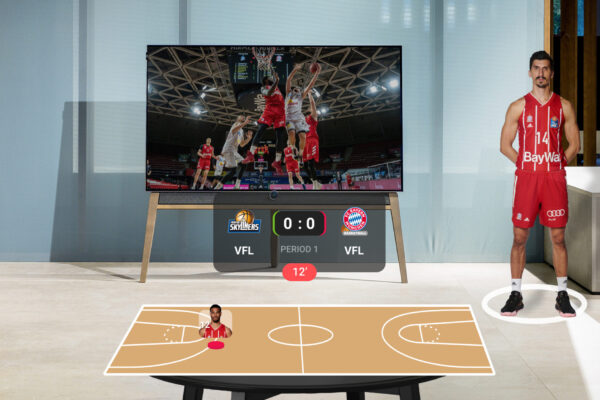 Solution
Regarding the significant shift for sports brands during this unprecedented time, our team has decided to imagine the future of the fan experience relying on augmented reality outside of stadiums to provide brand-new engagements for supporters at home. Throughout this year, we've developed a solution for sports teams and leagues to engage further every fan remotely, using augmented reality content to create an immersive digital experience.
With ARISE home, teams and leagues can bring back the stadium experience into the fan's living room. ARISE home enables fans to enjoy an interactive AR experience, by getting all match information and statistics they need in real-time to better analyze the game. Everything is accessible by taking their smartphone and display AR content directly in front of their eyes.
This provides an intuitive way to let people enjoy the game with an AR platform gathering live tracking and stats, 3D replays of match events and social interactions to collectively react to every main action of the game. It allows fans to sense how other fans react and get the feeling that they are immersed in a virtual crowd as if they were in the arena. The ultimate way to immerse and engage fans further is by letting players appear at real scale in their living room to celebrate a goal, extending the in-stadium atmosphere to every fan.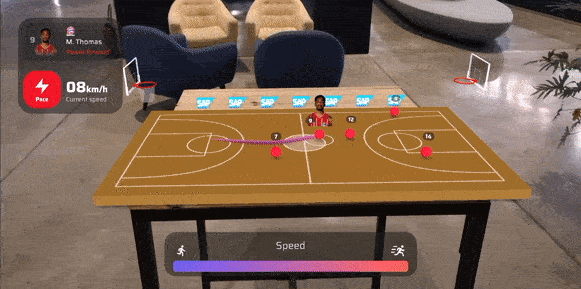 ARISE Home, augmented reality mobile app for FC Bayern Munich Basketball
Thanks to the collaboration with FC Bayern Basketball, Red Bull and SAP.iO, we've been able to iterate and work on the first version of this AR experience at home on smartphones, which was showcased during the Foundry Munich Demo Day on the 2nd of December 2020.

The Future of Watching Sports
With our white label solution, ARISE, discover the Future of Watching Sports in-stadium or at home, with an interactive and personalized live experience for each user, thanks to augmented reality!
Discover our solution!