AUGMENTED TV
Orange & Immersiv.io presents you with the TV of tomorrow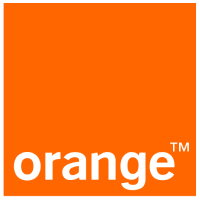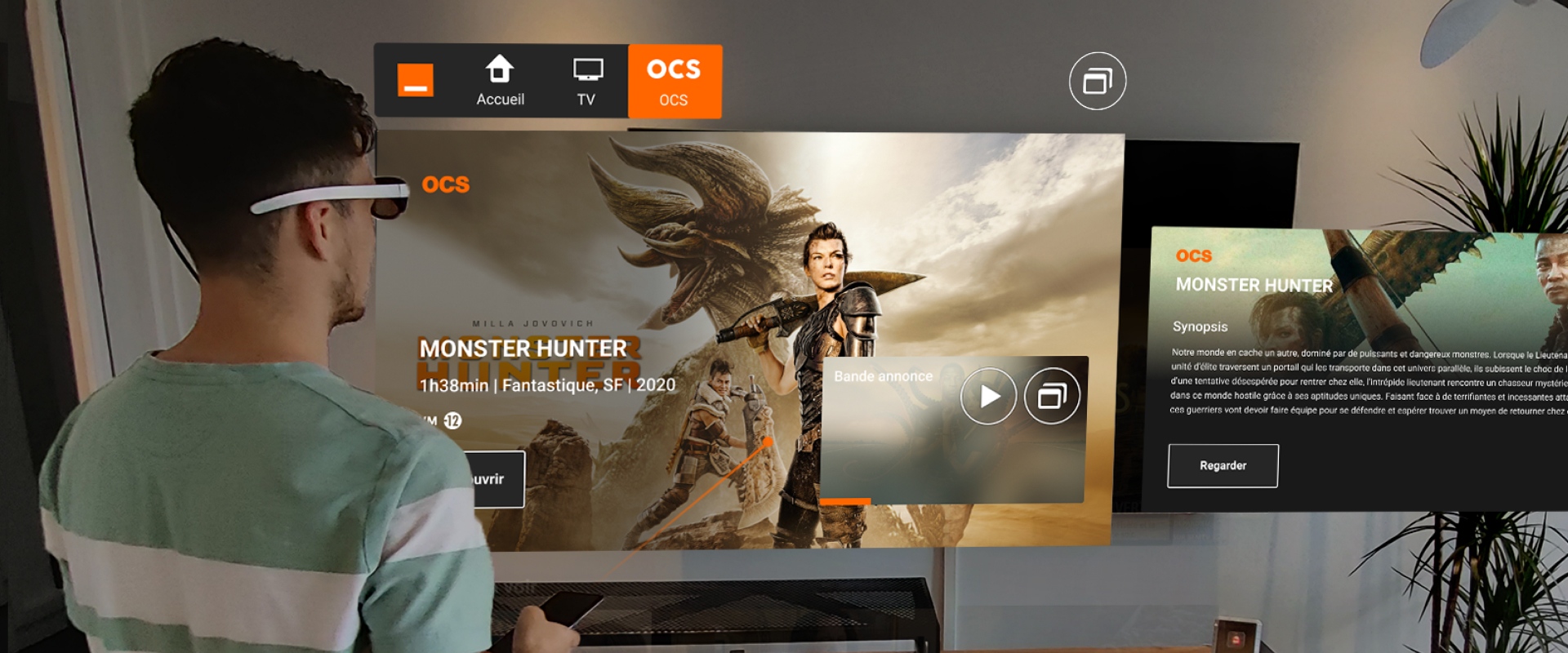 Context
Orange & Immersiv.io have worked together to create a brand-new Augmented Reality experience. During the Cannes Film Festival, Orange, as an Official Partner, decided to showcase some examples of the future of TV with 5G at the International Film Market Village, and has thus presented Augmented Reality TV: a new way to watch TV programs in AR.
Through this app, Orange offered professionals the opportunity to test the future of TV using Nreal Light glasses connected to a 5G mobile. Users were able to display a giant virtual screen that can be used in all mobile contexts, with premium image quality thanks to the power of 5G, and to launch simultaneously and in mixed reality several trailers of movies or series available on OCS.
The future of television is immersive. The users will be able to display much on-demand content directly in front of their eyes and personalize their TV feed. Moreover, they will be able to be completely immersed in their favorite TV shows with the advent of 3D content that will enhance their living rooms and will reinvent storytellings.
Extend your TV experience with Augmented Reality
Through this project, Orange and Immersiv.io have worked together to create an interactive and immersive app offering viewers the possibility to enrich and extend their TV experience by displaying multiple screens around the TV feed.
Every user could augment its TV and get access to multiple screens in front of him. For example, while watching a movie on OCS, a user could look up for the casting, or watch other trailers by displaying other panels around the TV. 
The main challenge was to enhance the TV experience and reinvent the way we watch the TV with an augmented view. But we couldn't leave aside the user and the way he initially interact with digital elements. It was interesting to move the interactions from 2D to 3D and to use the entire space around, and to not be limited to a physical screen and remote control, but the user must feel comfortable with these novelties.
What's next?
In the future, Augmented Reality will completely change the way we watch TV and movies, with more immersion and the possibility to display contextual 3D assets around, with no physical limitation, and to add depth to every program.
We were very excited to collaborate once again with Orange, and experiment with designing the future of watching TV! 
Want to discuss your next AR project?