SOLUTION
ARISE Stadium Showcase with Verizon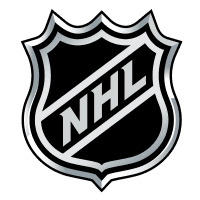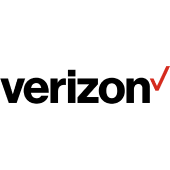 Augmented Reality
Pitch Recognition
5G & Edge Computing
Context
Immersiv.io has been selected as the service provider for the 5G and MEC trial of Verizon at the Prudential Center during an ice hockey match. Verizon wanted to showcase the future uses of 5G & mobile edge computing in sports arenas, with higher bandwidth and connectivity. It will allow innovative digital solutions to be at the center of the fan experience for thousands of fans during live games.
Our white label solution, ARISE stadium, has been tested during a game of the professional ice hockey regular season, to provide hockey fans the most innovative augmented reality app during a live game.
It was also the occasion to present the huge opportunities offered by digital innovation and immersive technologies for teams and leagues. It will be crucial to offer outstanding experiences to fans when they'll come back to sports venues. ARISE coupled with Verizon's connectivity has permitted to let users to display real-time statistics over the ice and to interact with player's and AR visualizations. It will offer every fan the chance to personalize their own viewing experience and to interact freely with hundreds of real-time data.
With 5G Edge, users saw a roughly 35% improvement in end-to-end latency meaning stats could be viewed instantaneously with no staggering or lag and stats were updated in real-time as the game progressed.
Solution
With ARISE, users just have to move around their smartphone over the pitch to get instant statistics and detailed performance visualizations in augmented reality, depending on what's happening during the game and then focusing on the players' performances.
For instance, by pointing a 5G device on the ice and clicking on a player, it was possible to display 4 player's core stats with attached AR visualizations on the pitch: Pace (with current speed), Attacking (with the number of giveaways), Defending (with the number of takeaways), Shoots (with shots on goal).
Every stat is gathering player's heatmap evolving in real-time so that the user can see directly on the field the best defending and attacking areas of a specific player. Small AR pings also show the precise place from where shots or interceptions were made for example. With augmented reality, the users can focus on the players they want, and display pieces of information on-demand to get a better understanding of the game.
With the Player Page, users also had also access to many match stats for every player on the 4 core stats (for the shooting skill for example, they can see the goals, shots blocked, missed, %…).
Finally, an Interactive Timeline offered a global view on the match events, to see the substitutions, goals, fouls… And to keep an eye on the game's progress.
The Future of Watching Sports
With our white label solution, ARISE, discover the Future of Watching Sports in-stadium or at home, with an interactive and personalized live experience for each user, thanks to augmented reality!
Discover our solution!