ARISE STADIUM
ARISE Stadium with WNBA for the Commissioner's Cup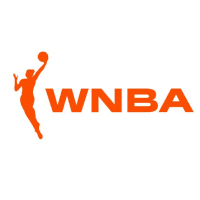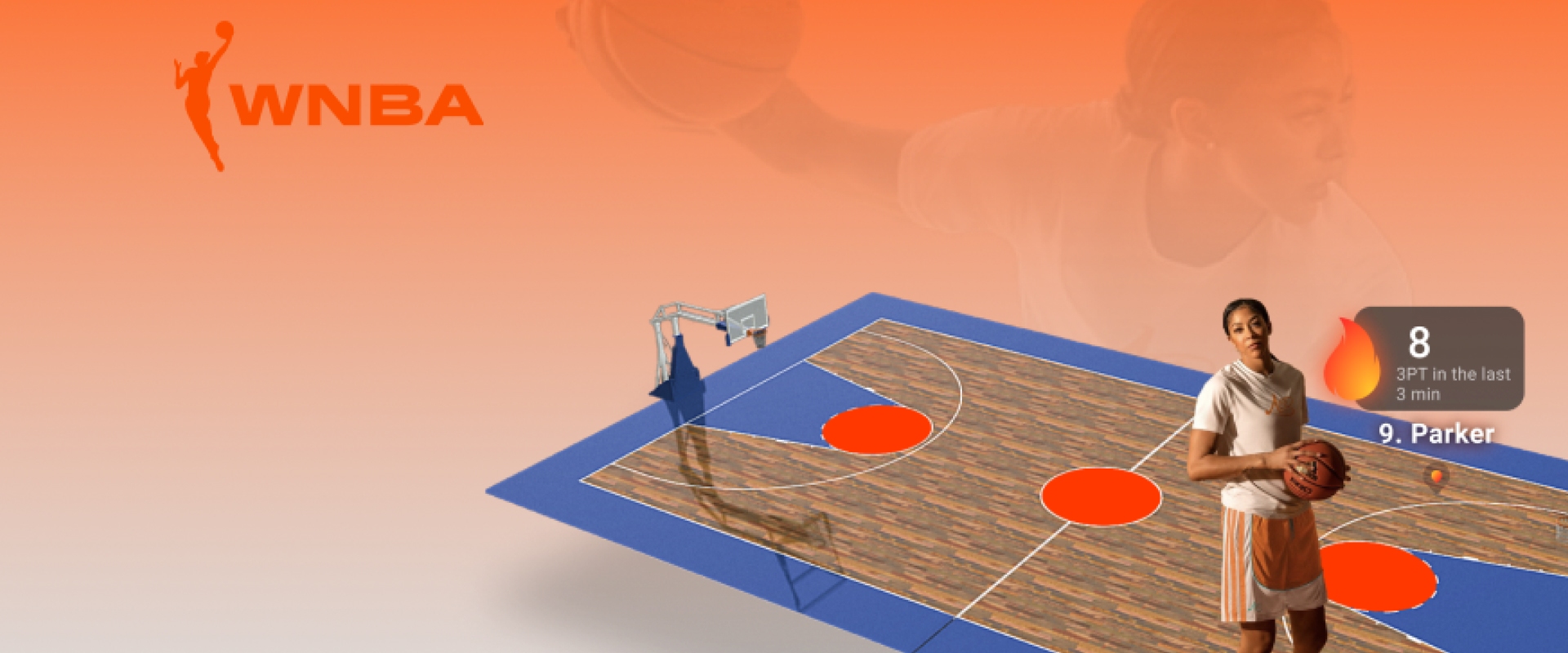 Women National Basket Association (WNBA)
Context
The WNBA wanted to create excitement around all the data their Innovative Next-Gen Tracking Technology (based on Kinexon's sensors) was producing:  highlight the performance of the players, and celebrate the best actions, live. They've chosen Immersiv.io to turn these data into an AR show. 
Our role was to take all these raw data, and turn them into exalting animations, comprehensive analysis of the actions, and display these as overlay directly on the court, live. 
The showcase took place for the Commissioner's Cup final.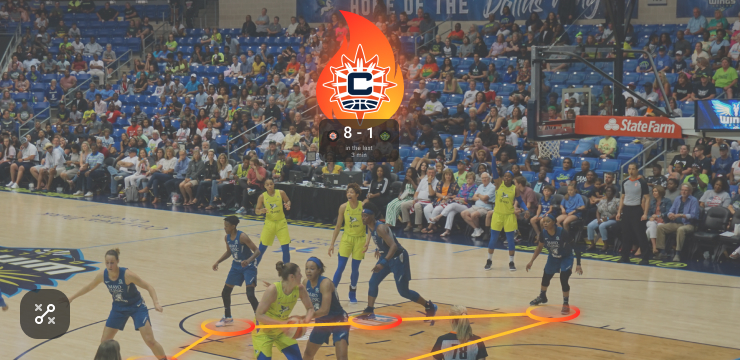 Turning raw date into an exciting AR Show
Thanks to our partners Kinexon and Genius Sports, we could access qualitative data with very low latency, which allowed us to display the animations and overlays right when the action was happening!
A +3 point was scored? We would instantly display an animation above the player's head to highlight her.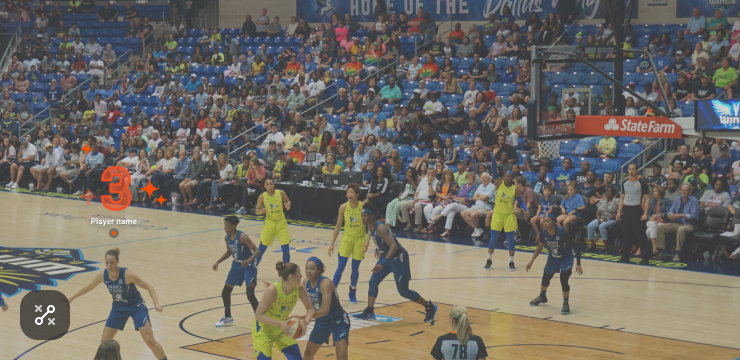 A player scored 10 points in the last 3 min? She was on fire! A fire trail would appear and follow her movements on the court, and her most impressive stats would appear on a giant board in the public!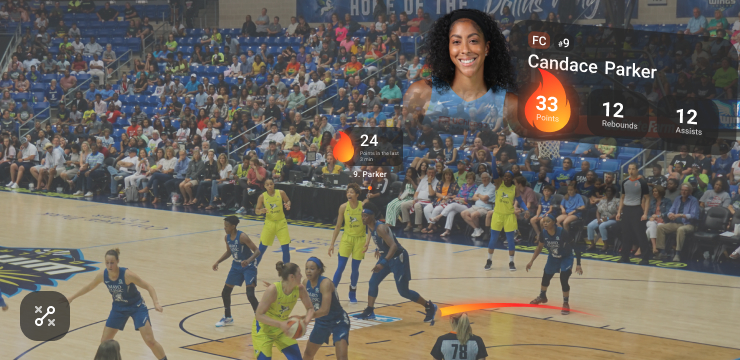 Fans could also take control over their experience and personalize it by clicking directly on a player on the court to access AR analysis of her performances, along with an extensive list of stats and bio. Basketball has a lot of metrics fans love to follow to better understand the game, and with the ARISE app, they could have it all in one experience, right on the court in front of them.
They could also access at any time the live lineups and display those in 3D on the court, or open the merchandising section to buy their team's jersey or Commissioner's cup official ball.
What's next?
With this project, we focused our efforts on creating a great AR show in the stadium with 3D animations appearing live, celebrating the best moments in a new innovative way.
After working with the Telekom Basket Bonn, and the Bayern Munich, we've taken the basketball ARISE experience to the next level with the WNBA. We will keep working on designing the basketball fan experience of tomorrow, in stadiums and at home! Our next efforts will be directed at designing the best experience for basketball, aiming at bringing the excitement and heat of the stadium into the fan's living room. 

The Future of Watching Sports
With our white label solution, ARISE, discover the Future of Watching Sports in-stadium or at home, with an interactive and personalized live experience for each user, thanks to augmented reality!
Discover our solution!