AR FACE FILTERS
AR Face Filters for the Yonex French Open with HBS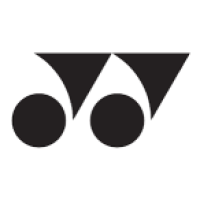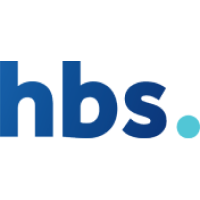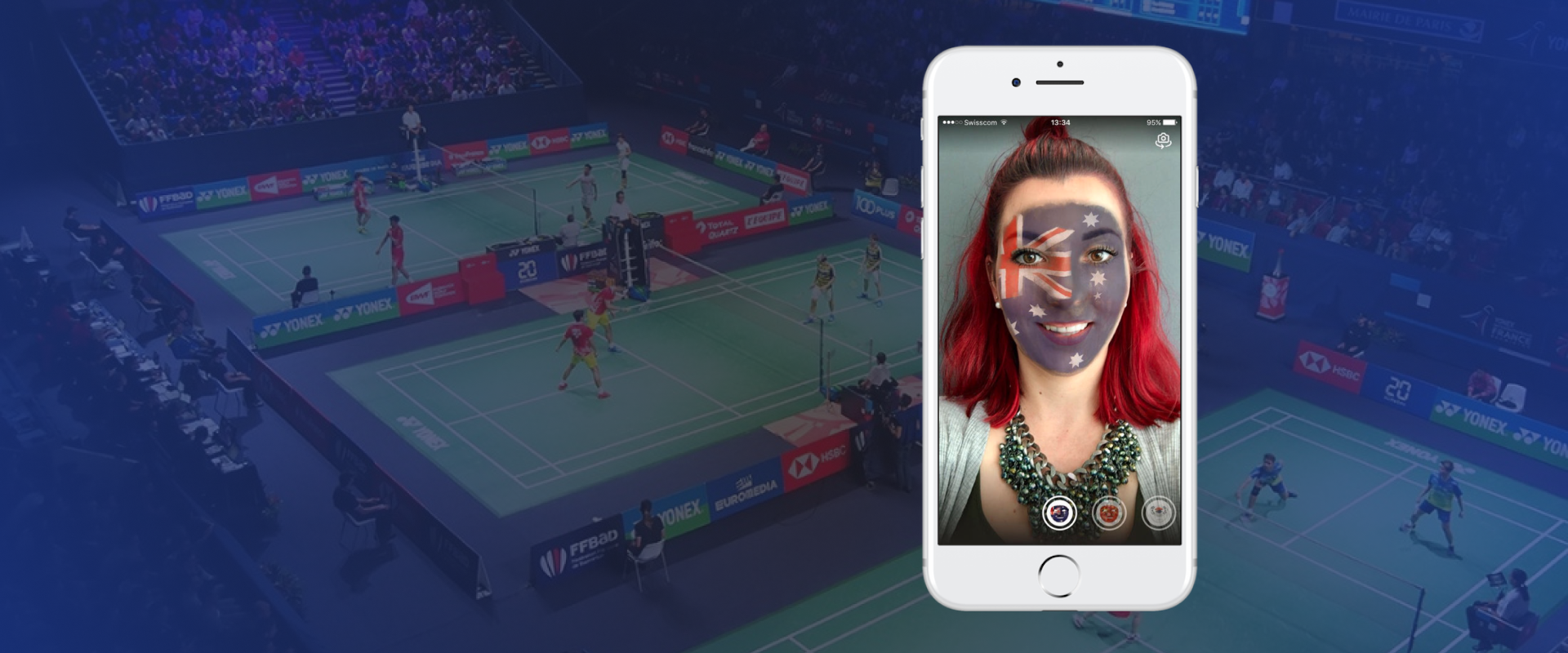 Context
In 2017, Immersiv.io was already a pioneer in creating immersive content and augmented reality activations for sports fans. The company has worked with Yonex, in collaboration with their partner HBS to create augmented reality face filters for the Yonex French Open 2017. This sporting event is considered one of the biggest badminton tournaments in the world and is also part of the French Open championships. Every year, the tournament is bringing together international players from more than 20 countries. It was the occasion for Immersiv.io and HBS to create a dedicated fan activation using augmented reality.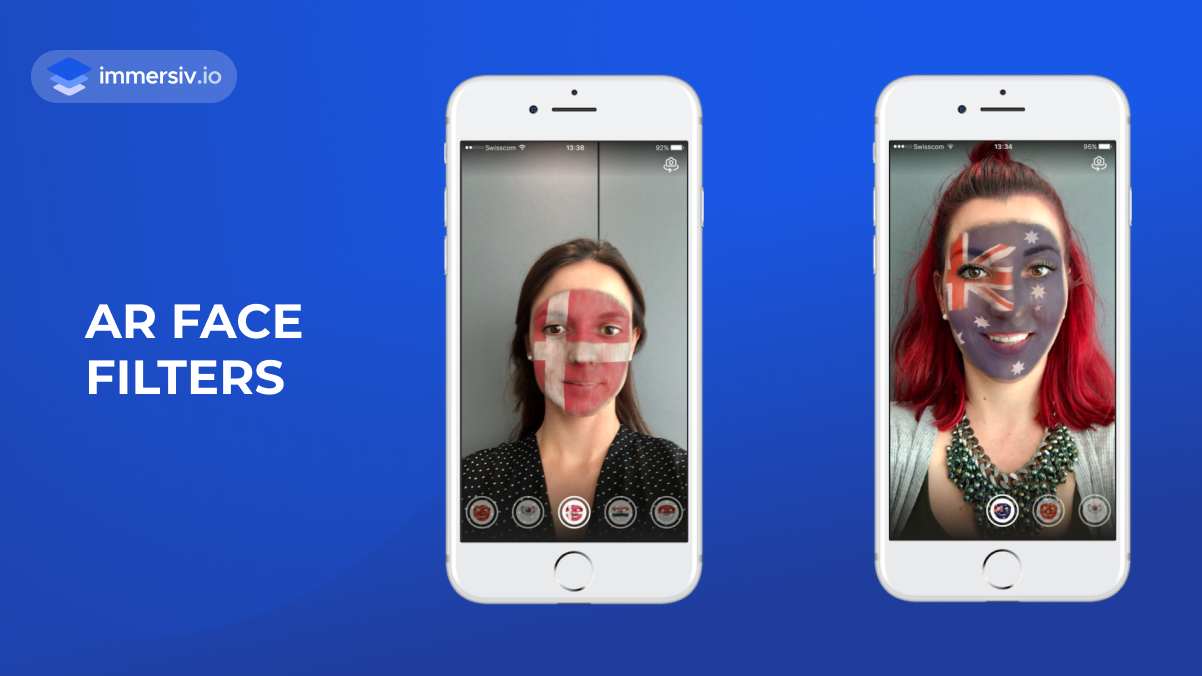 Augmented Reality face filters developed by Immersiv.io for Yonex x HBS French Open championships
Solution
At the time, augmented reality face filters (which have become mainstream with Snapchat and Instagram since) were pretty new and considered as a bigger challenge technologically speaking, without the help of all the AR toolkits we can rely on today. Facing this challenge, Immersiv.io has created face filters allowing fans to take selfies by wearing the paintings of their country to support their favorite players throughout the tournament and share it with their friends or on social media.
The experience was made for Android and iOS smartphones, and gathered face recognition algorithms and OpenCV library, which is a library of programming functions globally made for real-time computer vision. The face filters with the flag of every participant country were interacting with users' faces thanks to OpenCV Facial Recognition System, since Google and Apple haven't launched their AR toolkits embedding facial recognition in 2017.
Today, creating face filters is obviously easier, using Apple's ARKit or Google's ARCore for developers, or depending on the platform, Lens Studio (Snapchat) or Spark AR Studio (Instagram). These tools all contain face recognition or even body recognition algorithms to create interactive and detailed augmented reality experiences using smartphones' cameras.