What's new in AR/XR? From Snapchat Next Spectacles leaks to Magic Leap 2 AR Headset
26/04/2021
What's new in AR/XR? From Snapchat Next Spectacles leaks to Magic Leap 2 AR Headset
26/04/2021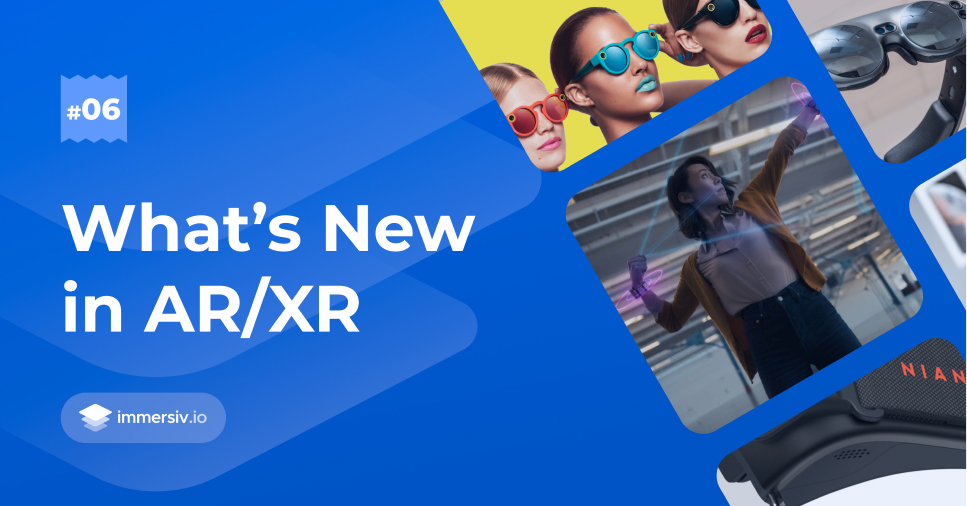 Once again, get the latest AR/XR news coming from the best-curated content by Immersiv.io. This time, discover the next Magic Leap 2 AR headset, the future of AR/VR with Facebook CEO and leaks about the next Snap Spectacles! See more by reading this new article, or you can read the #4th recap what's new in AR/XR or #5th recap what's new in AR/XR.
Niantic added Microsoft & Nintendo to its planet-scale AR alliance & plans to launch AR glasses
As previously announced a few months ago, Pokemon Go's creator, Niantic, has decided to create a planet-scale AR alliance. It's all about creating a global platform to offer multiple AR experiences across mobile devices and smart glasses. The Niantic Planet-Scale AR Alliance brings together mobile ecosystem leaders who are working alongside to define and push the state of AR experiences on 5G forward. The first members include Deutsche Telekom, Orange, Verizon… And more recently, Niantic also add Microsoft and Nintendo to go further into AR gaming! 
Niantic has also moved a step further by sharing a picture of what could be their own smart glasses! It seems that there is one more stakeholder working on the future of AR content consumption on glasses.
Snapchat next Spectacles could be real smart-glasses with AR displays
Snap, through Snapchat, is currently one of the most famous AR companies and is already letting consumers all around the world play with engaging AR content on an everyday basis. Like every main AR company, Snap is also working on creating the most advanced device to get the most immersive AR experiences.
Some rumors about the next Snap Spectacles should confirm this, as the company's CEO has said that AR hardware will be part of what defines Snap by the end of this decade. Snap's future smart glasses will reportedly include displays so the wearer can see the AR effects without having to use their phone. If this report is true, the device will act as a true AR headset and could be the culmination of what the company has been working towards with the first three versions of the product.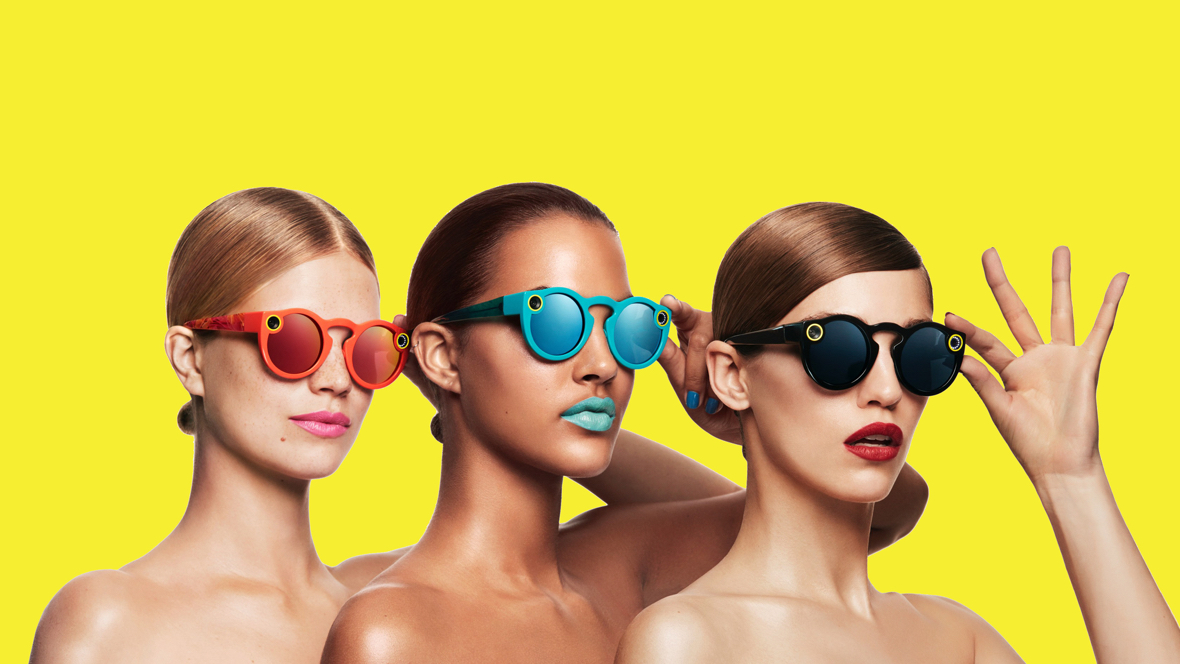 Undoublty, Snap is entering the race for AR glasses with Facebook, Apple, Samsung and probably many more…
Facebook is betting on AR in the next years & working on brand-new controllers
In a recent interview for The Information, Facebook's CEO Mark Zuckerberg shared his vision of the future of AR and VR. As he said: "The Holy Grail of social experience is the ability to feel like you're present with a person. You can communicate today with others, but this magical sense of presence, only AR/VR can deliver it". That's why Facebook is working hard on shaping the next major computing platform.
For him, AR is going to be big and will be bigger than VR. That's one of the rarest feelings that is completely shared by Facebook and Apple. But as he said, AR is still a real struggle today: projectors, displays, miniaturization, device's heat… There are a lot of tricky issues to create advanced AR headsets.
In the meantime, the Facebook Reality Labs (FRL) also shared interesting information about what could be the next controllers for AR/VR. The FRL has been working on a next-level wrist-mounted controller, based on HMI (Human-Machine Interfaces) and reading neural impulses as they go down your arm. 
The neuro-motor interface, currently just a lab prototype that looks like a big watch on a wristband, can read neural activity down to such a fine resolution that it can clearly pick up millimeter-level deflections in the motion of a single finger. With this kind of technology, in the future, people will be able to control 3D AR objects with their hands, without the need to hold a controller.
Magic Leap 2 on the rise as Peggy Johnson (CEO of Magic Leap) said
Magic Leap is also ready to release Magic Leap 2, the next version of its famous AR headset in the months to come. The next AR headset will first be released through an early adopter program during 2021 Q4. The device will be generally available in the first quarter of 2022 as Peggy Jonhson (CEO of Magic Leap) told Protocol this week. 
For now, not much information has been leaked, but we already know that the product will be optimized for the enterprise market, the product will be half the size and 20% lighter than the previous one. Most importantly, the FOV will be doubled. As the first Magic Leap was already a gem of technology, the launch of the Magic Leap 2 AR headset is naturally very expected!