AR LIVE EXPERIENCE
Augmented Race with Orange on Nreal Light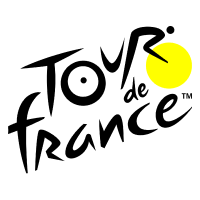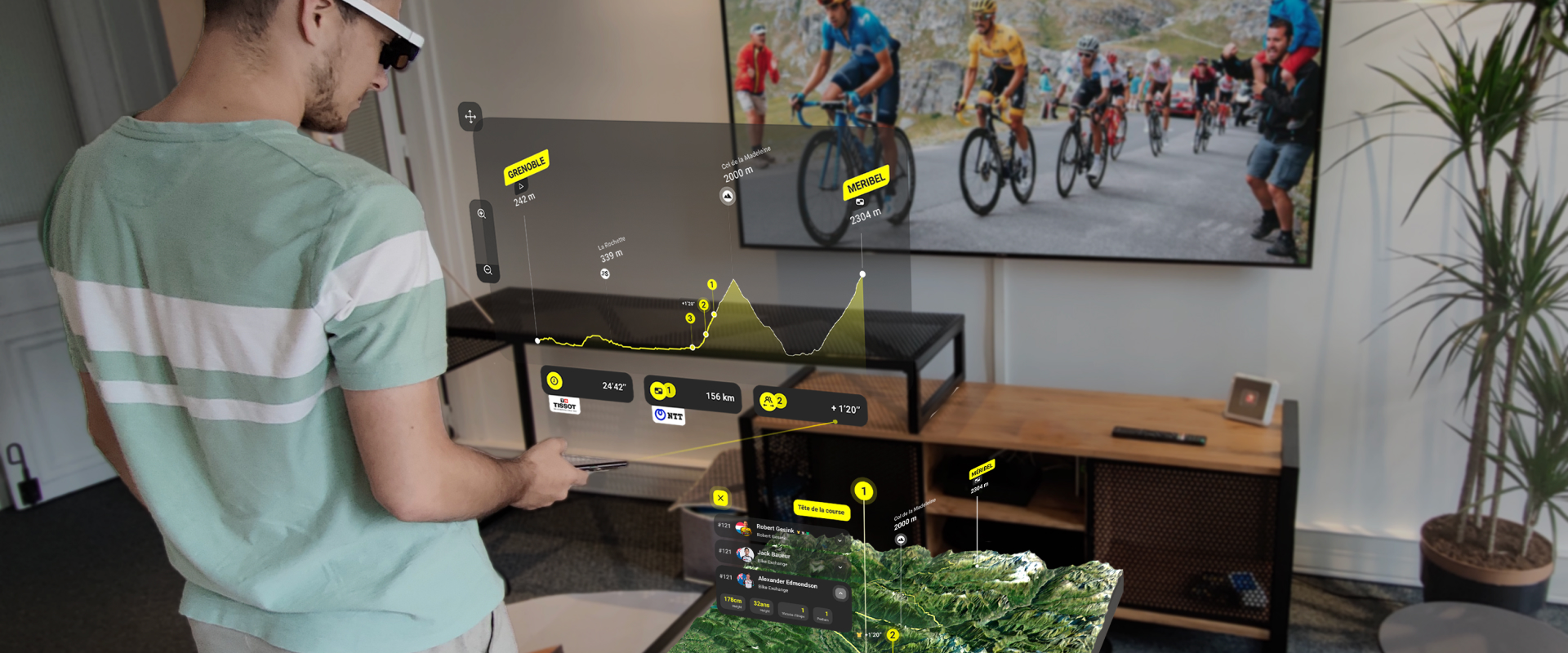 Context
Orange, Official partner of the Tour de France, continues to innovate on the Grande Boucle by proposing this year an augmented reality experience on a 5G mobile. In partnership with the startup Immersiv.io, Orange will offer the "Augmented Race" app in the finish areas. Thanks to the Nreal Light augmented reality glasses, spectators will be able to relive a key moment of a stage of the 2020 Tour: by viewing both the ascent to Méribel in video and a 3D map of the stage giving them access to the progress of the riders, their performances as well as some statistical data of the race.
This app was showcased at the end of different steps of the competition, letting the fans present a brand-new way to enjoy their favorite race.
Follow the race like if you went
Through this project, Orange and Immersiv.io's creative studio have worked together to create an interactive and immersive app allowing cycling fans the possibility to enrich their experience of the race. With Augmented Race, the user, equipped with the Nreal Light Glasses, can display a 3D map with the details of the step. Through this experience, they can perfectly see Méribel, its challenging curves and paths, as well as its climbs and drops.
Therefore, users can follow the athletes on the 3D map and see their performance throughout the ascent to Méribel, with key information on the peaks, runners' ranking and the time difference between them. In addition, they can get general information about every athlete, such as age and height, or their previous wins in the competition.
Augmented Race for Tour de France (A.S.O.) x Orange on NReal Light Glasses
Augmented Race is offering a new way to experiment with live competitions thanks to 5G, and with access to new types of content enhancing the broadcast experience. Through a detailed Timeline and a 3D map placed on their tabletop, every fan can better understand the course of the competition and feel more immersed with a better view of the landscapes.
With the Nreal Light, the user just has to put the smart glasses on his head to display AR content directly in front of him, around his TV. the use of smart glasses around the broadcast will be the future of sports competitions, and Augmented Race is a perfect example of it.
Want to discuss your next AR project?